Gracias,El General Greatest Reggaeton Hits  (Re-Mastered) From Houstone Records
English/Española
Gracias, another in a series of Houstone Records CD releases that focus on re-introducing vintage artist too today's music enthusiast; which we know you will enjoy, appreciate and add other El General music to your play list. Gracias, the Title Of El General Greatest Reggaeton Hits new CD Release, was inspired by the ever-growing enthusiasm for all types of Latin music around the world,
El General (born Edgardo A. Franco) September 27, 1964 in Rio Abajo area of Panama City, Panama; His mother Catalina decided to move New York in pursuit of a better life for her and her kids. He was 12 his interest in Jamaican Dancehall style music was all he listen too, he decide that he wanted to be a singer rapper. From there he, began writing songs, creating beats and performing as a DJ at reggae shows, recording and taping his appearances.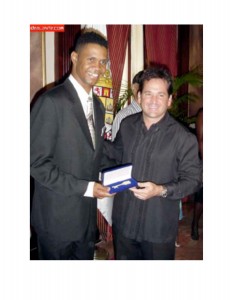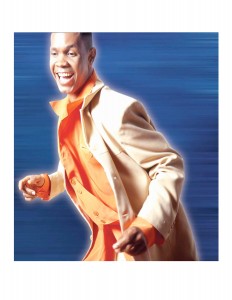 He distributed and sold tapes, use them for marketing; one of his promotions, give tapes to bus drivers, asking them to play the tapes bus during their daily routes. A politician running for Mayor heard his music asked El General to create a campaign song for him. When he won, the new Mayor gave credit to his campaign song, "it played a major part in helping him become Mayor", he said.
To express his gratitude, the Mayor awarded him a scholarship to study in the United States, New York City, where Edgardo united with his mother. His degree plan was to study business administration and received a degree in Business Administration. Being a professional accountant was not his calling after graduating, his real passion was music and decided to start a singing career.
El General considered being the Father of Reggaeton, (Spanish Hip Hop) allegedly the first performers to write and perform Spanish Dancehall Reggae concerts and recording. Jamaicans and the people of Panama have long shared enjoyed music and entertainment relationships. Jamaicans help build the Panama Canal, and in the mid seventies the Jamaican workers introduced, Reggae to Panama.
One of the key elements in working with all artist at HousTone Records is the artist must agreed to record two well known cover songs per CD. This allows many up and coming artist to be judge by fans for the talent they have, from the music listeners know. From these selections we select songs that match the theme and release them as part of our marketing plan.
Española
Gracias, Los Mejores Éxitos de Reggaeton de El General
(Remasterizados) Por Houstone Records
Gracias, uno más en la serie de lanzamientos de CDs de Houstone Records que se enfoca en re-introducir un artista vintage a los entusiastas de la música actual; que sabemos que usted disfrutará, apreciará y hará que agregue más música de El General a su lista de reproducción. Gracias, Título del Nuevo Lanzamiento de CD de los Mejores Éxitos de Reggaeton de El General, fue inspirado por el creciente entusiasmo por todos los tipos de música Latina alrededor del mundo.
El ritmo y estilo de El General, ha influenciado a muchas de las Superestrellas de hoy, incluyendo Pit Bull, Sean Paul, Jennifer López y muchos otros. Nuestra Esperanza es que Gracias influya para que muchos fans, no sólo disfruten éste CD, pero también escuchen otros CDs de El General; quien ha grabado y lanzado más de 25 álbumes a lo largo de su amplia y todavía vigente carrera. Véalo En Vivo
El General (nacido Egdardo A.Franco) Septiembre 27, 1964 en Rio Abajo, área de la Cuidad de Panamá en Panamá; Su madre Catalina decidió mudarse a Nueva York en busca de una mejor vida para ella y sus hijos. Cuando tenía 12 años, su interés en música estilo Dancehall Jamaiquino que era lo único que escuchaba, lo llevó a decidir ser un cantante de rap. A partir de ahí, empezó a escribir canciones, crear ritmos y presentarse como DJ en shows de reggae, grabando sus presentaciones.
Él mismo distribuyó y vendió sus cintas, las usaba para publicidad; una de sus promociones era darle las citas a los transportistas de camiones, pidiéndoles que tocaran las cintas durante las rutas diarias del camión. Un político que contendía para Alcalde, escuchó su música y le pidió a El General que creara una canción para su campaña. Cuando ganó, el nuevo Alcalde le dio el crédito a su canción de campaña, "jugó un rol esencial en que él se convirtiera en Alcalde" dijo.
Como forma de expresar su gratitud, el Alcalde le otorgó una beca para estudiar en Estados Unidos, en la Cuidad de Nueva York, donde Edgardo se encontró nuevamente con su madre. Su plan de estudios era estudiar administración de negocios y recibió un titulo en Administración de Negocios. Convertirse en un contador profesional no era su objetivo después de graduarse, su pasión real siempre fue la música y decidió empezar una carrera como cantante.
El General es considerado el Padre del Reggaeton (Hip Hop en Español) y presuntamente el primer artista que escribió, grabó e interpretó en conciertos de Dancehall Reggae en Español. Los Jamaiquinos y la gente de Panamá han disfrutado de buenas relaciones en la música y el entretenimiento desde hace largo tiempo. Los Jamaiquinos ayudaron a construir en Canal de Panamá y a mediados de los años setentas los trabajadores Jamaiquinos introdujeron el Reggae en Panamá.
El General interpretaba Dancehall Reggae en Español que se convirtió más tarde en el término Reggaeton. En 1990 El General lanzó su primer álbum "Tu Pum Pum", que fue un gran éxito en el escenario del reggae alternativo. Seguido del éxito lanzó su primer Álbum "Te Ves Buena", que se convirtió en el primer disco no-Inglés en alcanzar las listas en la radio de reggae, Top 5 en Jamaica.
www.LatinMusicBooking.com
En 1991, "Muévelo Con El General" probó ser un punto clave en su carrera, alcanzando el estatus platino en varios países. Desde éste momento en adelante El General lanzó una larga serie de éxitos: "El Poder De El General" (1993), incluyendo la irónica canción "Caramelo" y más tarde "Es Mundial" (1995), presentando grandes temas como "Rica y Apretadita" y "Latinos A Ganar". "Boricua Anthem" por C&C Music Factory con la participación de El General fue un disco que contribuyó a aumentar la popularidad de Edgardo dramáticamente. El Catálogo Musical de El General: "Clubb 555" (1995) con el sencillo "Funkete"; "Rapa Pan Pan" (1997) (presentando "Rapa Pan Pan", "Samba Hey" y "La Medicina") "Move it Up", "El General Is Back" (2000), "Back To The Original" (2001). Y "El Regreso" (2002) Labels RCA International/BMG, Sony Music Latin. A mediados de los 90´s Poncho Ras, Vico C y otros artistas Puertorriqueños lanzaron álbumes de reggae en español en PR. En los 90´s en reggae en Español despegó en Panamá y en Puerto Rico sucedió lo mismo de manera separada.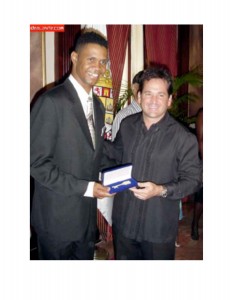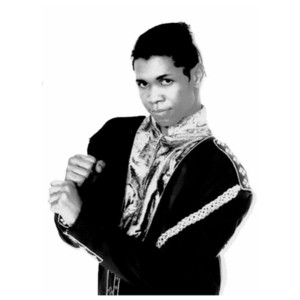 En Panamá se apegaron al típico sonido del reggae. En PR empezaron a producir su propia música y usaron muchas influencias del Hip Hop y también de la música Latina. Éste era un sonido diferente y fue como nació el Reggaeton. Ejemplos tempranos de esto fueron las canciones internacionales y algo convencionales, "Te Ves Buena" y "Tu Pum Pum."
Ambas canciones interpretadas en rap en Español fueron muy exitosas en Norte América. Éste estilo originalmente llamado Reggae en Español, evolucionó al Reggaeton con la ayuda del Hip Hop, porque combina música de Dancehall reggae con letras en Español.
Billboard hará Honor a El General
Jueves 27 de Marzo, 2004 8:48 AM ET
El compositor Latino Armando Manzanero y el artista de reggae rap Latino El General recibirán honores especiales en los Premios a la Billboard Música Latina en Mayo.
El show de premiaciones, que honra a los artistas más populares en las listas de Billboard Latino, está fijado para el 8 de Mayo en la Arena de Miami.
Manzanero, cuyas canciones incluyen "Somos Novios," "Adoro" y "Te Extraño," recibirá el premio Salón de la Fama por mérito artístico de largo plazo y por expandir los límites y hacer promoción a la música Latina.
El General, pionero del reggae rap Latino, recibirá el premio Espíritu de la Esperanza por su dedicación a causas humanitarias, dijeron los editores de la revista Billboard el Martes.
El artista Panameño ha ayudado niños marginados en su país natal. En 1994, fundó Niños Pobres Sin Fronteras para pagar la educación de niños de padres solteros que lo necesitaban.
"Estos premios están basados en logros extraordinarios y compromiso extraordinario" dijo Leila Cobo, jefa de la oficina de Billboard Latino. "Y estos son artistas extraordinarios: Armando Manzanero como un ícono viviente cuya música es amada alrededor del mundo y El General como un modelo a seguir dedicado a mejorar las vidas de los niños en su país."
El Panameño El General (nacido Edgardo A. Franco) empezó cantando y componiendo canciones a la edad de 12 años en su nativo Rio Abajo. Después de recibir una beca, el joven artista de mudó a E.U.A para estudiar administración de negocios, convirtiéndose pronto en contador profesional. Sin embargo, se dio cuenta que la música era su pasión real y decidió iniciar una carrera como cantante. El primer disco del El General se llamó "Tu Pum Pum"; poco después lanzó su álbum debut, "Estas Buena", que incluía el exitoso sencillo "Te Ves Buena." En 1991, "Muévelo Con el General" le permitió empezar un tour por Latinoamérica. En 1992, su pegadizo "Muévelo," una mezcla de rap Latino y reggae Jamaiquino logró un premio MTV por el Mejor Video Latino. ~ Drago Bonacich, All Music Guide.

Después de tres años fuera de los escenarios, en los cuales se dedicó a estudiar naturoterapia, vuelve de la mano de Mock & Roll, sello discográfico asociado a Lideres, Is Back, es una producción considerada una verdadera "fiesta".
Uno de los elementos clave al trabajar con cualquier artista en HousTone Records es que el artista debe aceptar grabar dos covers por CD de canciones muy reconocidas. Esto permite a muchos artistas nuevos y en ascenso ser juzgados por los fans por el talento que tienen, a partir de la música que los oyentes ya conocen. A partir de esto seleccionamos las canciones que coinciden con el tema central y hacemos lanzamientos como parte de nuestro plan de mercadotecnia.
ACERCA DE:
HousTone Records no acepta material no solicitado. El artista debe presentar tres (3) canciones para revisión y una de las tres debe ser un cover muy conocido de una canción que haya vendido millones. Presentar solicitud únicamente por E -mail pero el PAQUETE PROMOCIONAL COPIA DURA deberá ser enviado por correo regular solamente. Una vez que revisemos su material tomaremos nuestra decisión y notificaremos al artista por e -mail.
HousTone Records: ¡Haciendo la diferencia al Mercadear, Grabar y Distribuir un Acto a la Vez!
PO Box 8305-Houston, Texas 77288
TEL: 713-866-4009, EXT 2
E-Mail info@HousToneRecords.com
www.HousToneRecords.com